Attractive pricing for every bridge club
Bridgemate pricing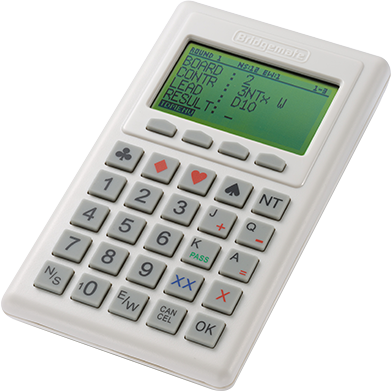 Bridgemate II scoring device
Bridgemate II scoring device for easy scoring of all your bridge games. Elegant flat design with a wide screen provides a great user experience. One device needed per table. Includes 2 AA batteries and 1 year warranty.
Accessories for Bridgemate II
Bridgemate II server
NZ$ 506.00
Wireless base station for the Bridgemate II scoring system. Connects to the computer through USB cable (included).
Bridgemate II carrying case
Price on request
Stylish and convient carrying and storage case for Bridgemate II. Holds up to 25 Bridgemates and one server.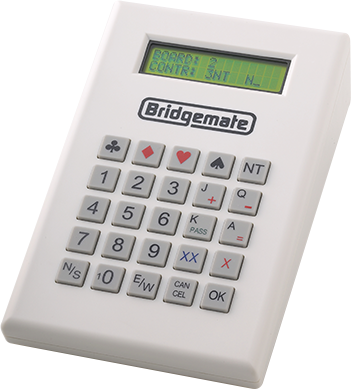 Bridgemate Pro scoring device (refurbished)
Not available through the official Bridgemate distributor in New Zealand. Please contact Bridge Systems BV in The Netherlands should you have an inquiry for this product.
Accessories for Bridgemate Pro
BUY BRIDGEMATE
Find out how to buy your Bridgemate
system through our distributor network.